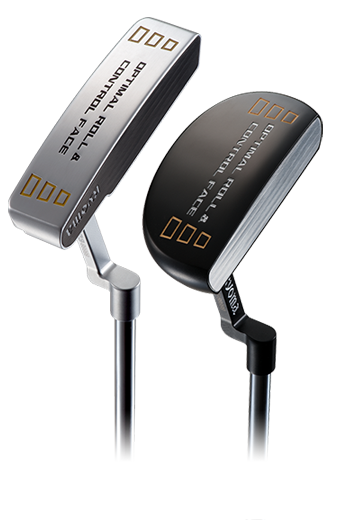 Hit the ball with the sensation of rolling it gently by hand!
Hit the ball firmly swinging downward in high speed!
It is a "super low-rebound putter" with no sweet spot.
Get more ball speed, and distances will not change even if mistakes are made.
The super-thin hollow face of thickness 0.9mm is made of a special alloy, which maximizes reduction of elasticity.
The sweet spot is not the usual "point," but the "super wide sweet area" is realized which is 20mm left and right, 8mm above and below.
There will be no inconsistencies of distances even in cases of mis-hits; it gives rise naturally to the ball that stretches out afar and rolls a long distance.
In the long putt it will roll in even speed close to the cup. Even in the downward short putt the golfer will be able to strike solidly. It accords with the green with respect to speed, affording a hitherto unprecedented ball-hitting sensation. Indeed, we have perfected the putter of your dreams.