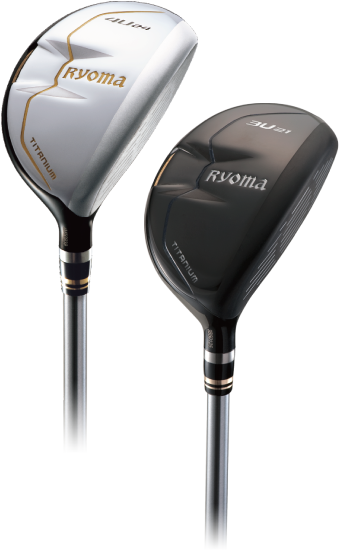 Conforming to SLE rules
In one instance after another, irons become unnecessary.
Both aspects are attained, namely, flying distance exceeding the long irons, and the easiness of the middle irons and below.
With the structure of the unique head (patented) consisting of cup face made of the high-strength titanium and ultra-thin crown, a super-wide range of sweet-area gets actualized.
The initial velocity of the ball is 2.1m/s; the level of up + backspin is less than 700rpm.
Furthermore with sidespin less than 30%, the arc at the time of a mis-hit is half that of the UT of other companies.
The UT of other companies of the same loft gets left behind, for 10 to 15 yards.
It has a high-functioning utility which dramatically changes every golfer's score by virtue of its "flying without curving" trajectory, which anybody can experience for themselves.