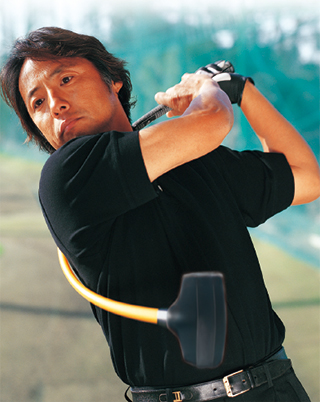 Acquire the ideal swing by
swinging alone.

Since the inception of sale in 2001, we have sold a total of more than 180,000 units of our classic training tool. We have thoroughly improved the shaft material, changed the model, and have released anew!

Swing Pro helps the beginner to develop their golfing foundations, accommodating widely thereby even the professional swing-check. Since there is no swinging by hand, one will naturally acquire the correct body-turn, and ingrained bad habits of many years will also get corrected.