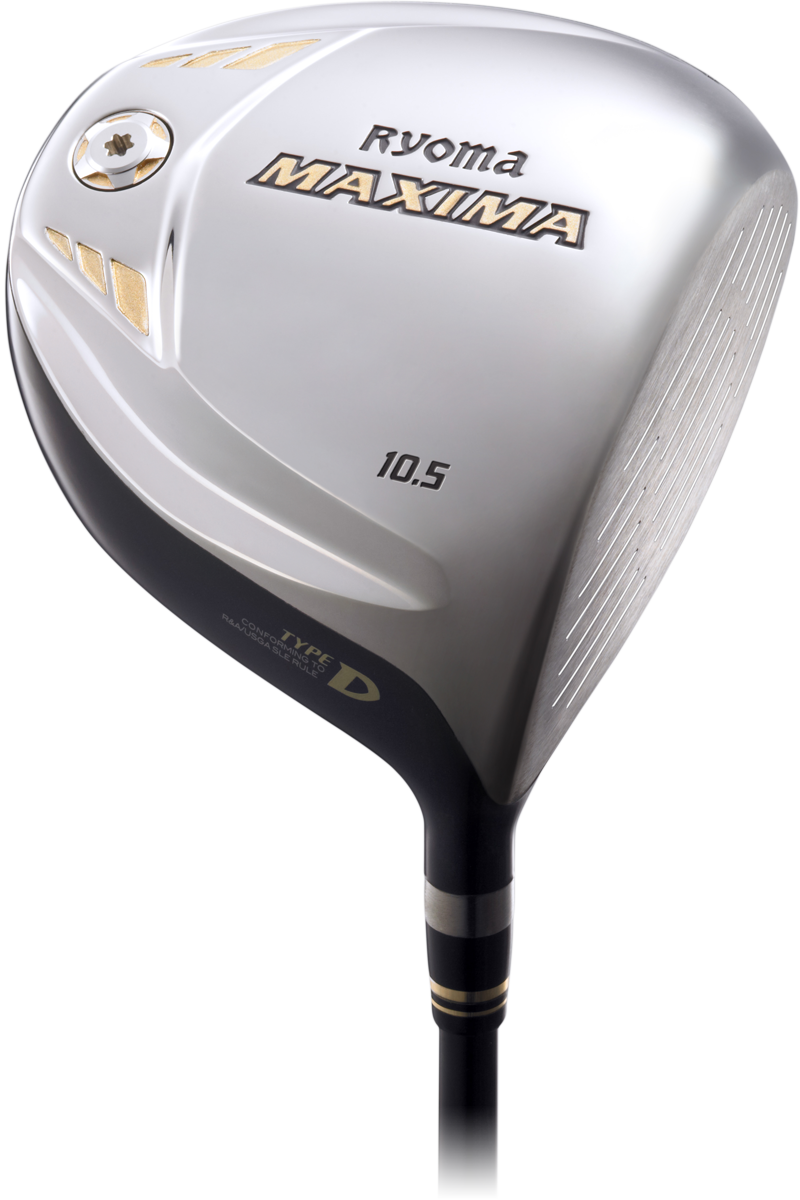 Driver
【Flagship model】
Conforming to R&A and USGA rules on SLE

High-performing,
advanced-technology driver
designed to deliver an exceptional
ball distance
Compared with conventional drivers, the MAXIMA TYPE D driver makes it possible to hit a ball with an initial velocity of up to 1.7 m/s higher, reduces the ball's backspin rate by up to 900 rpm, and provides a 3.1-times larger sweet area, all combining to deliver a longer ball distance and greater control of direction. The combination of a club head of advanced design and a shaft with a stiffer bending profile makes it easier to hit a ball accurately and keep it from slicing, which inspires greater confidence in driver shots. The traditional shape of the club head and an innovative easy-to-hit design makes the MAXIMA TYPE D an all-round driver for a diverse range of players― from average golfers to advanced amateur or professional players.

TourAD M2-D 45.25-inch |standard shaft

Form sharp and
strong trajectoryThis flagship shaft is designed to provide a greater chance of hitting the ball dead center with a higher velocity. It makes it easier to hit the ball accurately and keep it from slicing. This all-round shaft ensures consistent performance for golfers of any swing type.
BEYOND POWER 46.5-inch shaft


Whip-like effect for
greater distanceThe BEYOND POWER shaft provides infinite flex that benefits golfers of any swing type. During a swing, the whip-like effect travels progressively from the grip to the tip, giving an accelerated speed to the head while eliminating awkwardness associated with swinging a longer shaft. This shaft enables golfers to hit longer-distance shots beyond their potential.
BEYOND POWER + PLUS 46-inch shaft


Designed for advanced
amateur golfersThis shaft is a refined version of the BEYOND POWER shaft, combining the original's characteristic that contributes to an increased head speed with an enhancement made to prevent a ball from traveling left. With this shaft, even a hard hit is unlikely to cause the ball to balloon. It is a revolutionary shaft that benefits both average golfers who are not used to a longer shaft and top amateurs in achieving a longer distance and improving their scores.