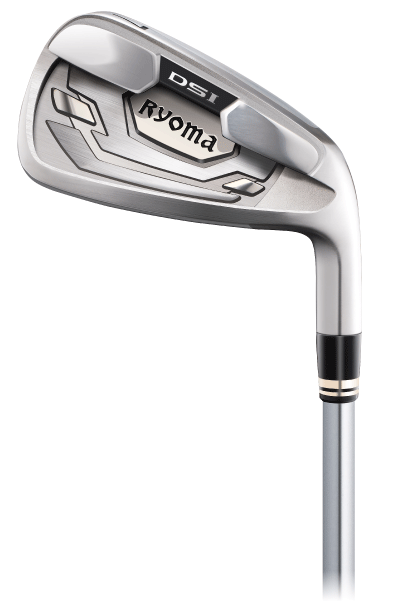 Ladies Irons
Conforming to R&A and USGA rules on SLE
Exceptional ease of use builds confidence in a player who shies away from irons
The Spring Face made of titanium alloy—the world's first of its kind—releases the ball at a high initial velocity regardless of centeredness of impact. The head has a low yet deep center of gravity and an exceptionally wide sweet area, capable of imparting a substantial force of energy to the ball upon impact. A RYOMA Iron reduces the extent of inconsistency in a ball's flying distance and direction caused by off-center shots by more than half compared with conventional irons.
Golfers of every skill level can benefit from the forgiveness of these high-performance RYOMA Irons and have greater confidence in landing a ball on the green consistently.

TourAD RYOMA Iron |Standard Shaft


Easier to hit the sweet spotThis standard shaft makes it easy for you to perform consistently timed swings. Yet the ball does not remain on the face too long. You can effortlessly hit the sweet spot and achieve a consistent and repeatable flying distance thanks to the shaft's exceptional forgiveness.
BEYOND POWER Iron


Whiplike effect benefits players of any skill levelDuring the swing, the whiplike effect that the BEYOND POWER shaft generates travels progressively from the grip to the middle and to the tip, adding 1.2 m/s more to the head speed all through impact. This revolutionary shaft provides infinite flex regardless of head speed, which should benefit golfers of any skill level—from average performers to top amateur players.