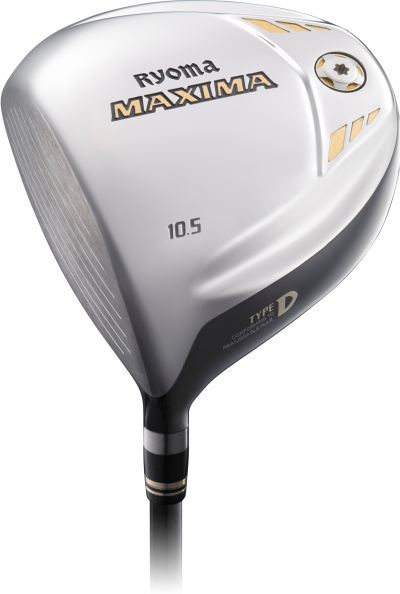 Left-Handed Driver
【Flagship model】
Conforming to R&A and USGA rules on SLE


A high-performing driver that left-handed golfers have been waiting for
The MAXIMA TYPE D left-handed driver produces an ultra-low spin ball for an extended roll distance―and a straighter flight even on an off-center hit. It offers a long flight and roll distance and great control of direction that no conventional left-handed drivers can match. This driver is ideal for any left-handed golfer―from average golfers to top amateurs―who looks to achieve a longer distance and improve their scores on the course.

TourAD M2-D 45.25-inch |standard shaft

Form a sharp and strong trajectoryThis flagship shaft is designed to provide a greater chance of hitting the ball dead center with a higher velocity. It makes it easier to hit the ball accurately and keep it from slicing. This all-round shaft ensures consistent performance for golfers of any swing type.
TourAD M2-G 46.5-inch shaft


Incredibly easy-to-swing
longer shaftThis is a specially designed 46.5-inch shaft. The driver with this longer shaft is as easy to swing as one with a conventional 45-inch shaft. With this shaft, the player does not have to worry about adjusting the timing of impact and can achieve a consistent long-distance performance.
BEYOND POWER 46.5-inch shaft


A whip-like flexible shaftThe BEYOND POWER shaft provides infinite flex that benefits golfers of any swing type. During a swing, the whip-like effect travels progressively from the grip to the tip, giving an accelerated speed to the head. Even though it is long, it is easy to swing. This shaft enables golfers to hit longer-distance shots beyond their potential.
BEYOND POWER + PLUS 46-inch shaft


Designed for
advanced amateursThis shaft is a refined version of the BEYOND POWER shaft, combining the original's characteristic that contributes to an increased head speed with an enhancement made to prevent a ball from traveling left. With this shaft, even a hard hit is unlikely to cause the ball to balloon. It is a revolutionary shaft that benefits both average golfers who are not used to a longer shaft and top amateurs in achieving a longer distance and improving their scores.