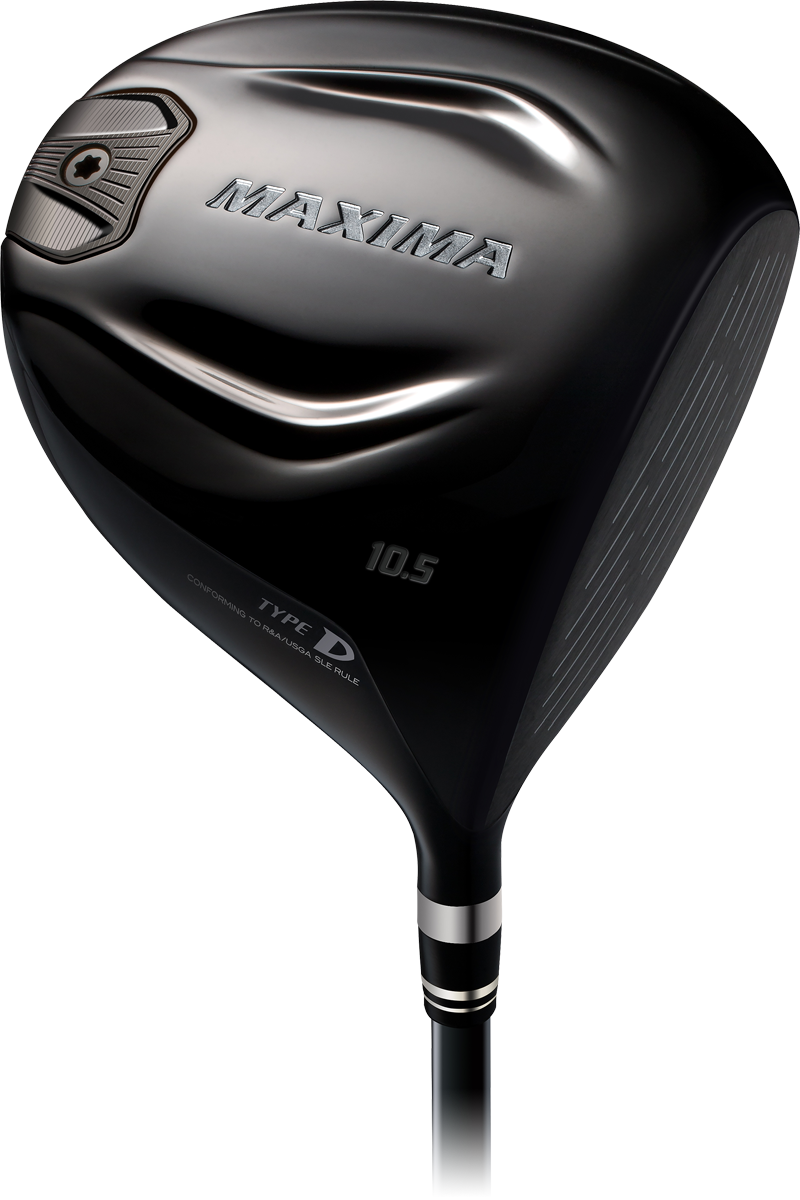 Driver
【Flagship model】
 Conforming to R&A and USGA rules on SLE
High initial speed, high launch and low spin with high trajectory
Incomparable driver head structure design
DSI technology which was acknowledged to make extra distance by exceptional head structure has evolved further. It enables incomparable high initial speed with high launch angle and unbelievable low spin rate. The sweet area is much wider compared with that of the previous models. Also, it is easier to hit the dead center with the new shaft. A shot with MAXIMAⅡ※1 enables a longer roll, which contributes to carrying out a significant difference of a ball distance.
From amateur golfers to tour players, everyone can remark that the ball flies further and more easily. In consequence, it helps all golfers improve their scoring. Finally, this driver is made with the best that RYOMA can offer.

※1 MaximaⅡproduces balls with high initial speed, high launch and low spin. When the three criteria are met, after flying over the maximum carry distance, the ball will descend gradually and roll further after hitting the ground. The logic is similar to a "flyer" when hitting with an iron from the rough. As a result, the total distance will be increased thanks to a longer roll.





This shaft enables to reproduce center hits on clubface and therefore, form sharp and strong trajectory. Regardless of the swing type, it is suitable for all users, with the advantage of refraining from slicing.


This is the new generation of the high-performing shaft BEYOND POWER, which is very popular since its launch. The weight is reduced by 5g. It becomes easier to hit the clubface center, and therefore, increases in smash factor. Even at wrong timing, it is easier to hit the center and gain exceptional flight distance that exceeds the golfer's potential.




Maintaining the speed feel of BEYOND POWER +, the new version enables to refrain the ball from ballooning or pulling even when hitting it hard. This is a revolutionary shaft that allows the average to top amateur golfers to increase the average distance significantly and improve their score.




Keeping all the functions of BEYOND POWER II, BEYOND POWER II LIGHT is reduced by 7g for smoother swings. In addition, the exclusive light weight grip and balance design have succeeded in reducing the total club weight by 20g. Without feeling the instability of a light weight shaft, it won't delay the club head to follow at hard swing. It is recommended for women and average golfers.