Ladies Driver
【High COR】
Non-conforming to R&A and USGA rules on SLE
Enhanced MAXIMA Ⅱ driver with an ultra-high repulsion club face and body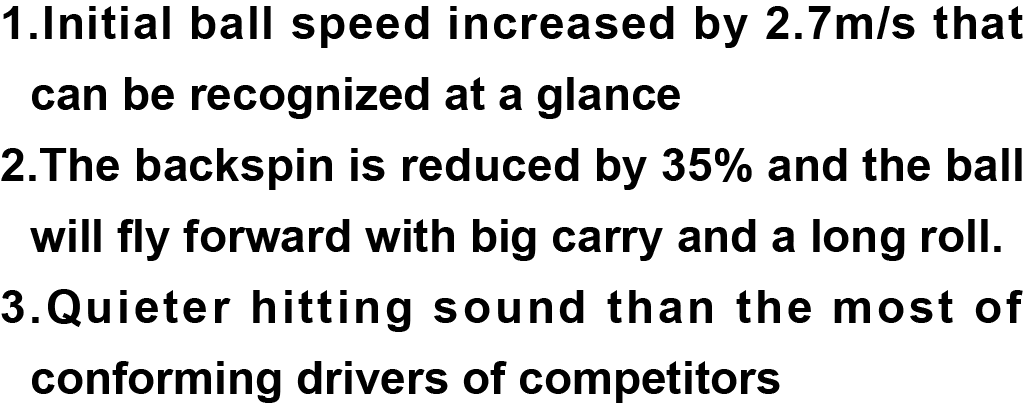 All of the above are comparison data with conforming drivers of competitors at an average head speed of 41m/s.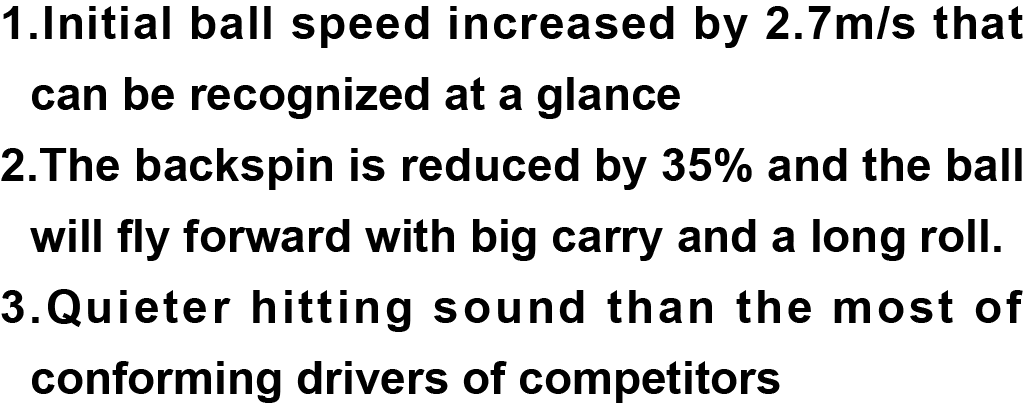 All of the above is comparing to other brands(average at HS41m/s )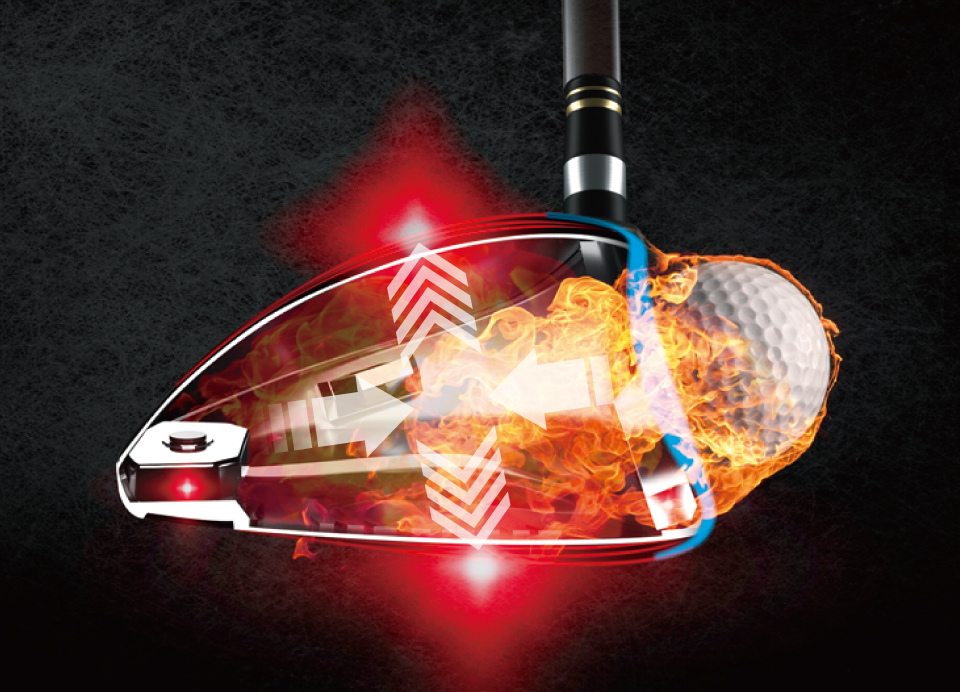 Domestic and foreign patents

The face bends in the first half of the impact, and the entire body bends in the second half, generating a large amount of energy. At the same time as releasing an unprecedented high velocity ball, the body absorbs the hitting sound peculiar to high repulsion clubs.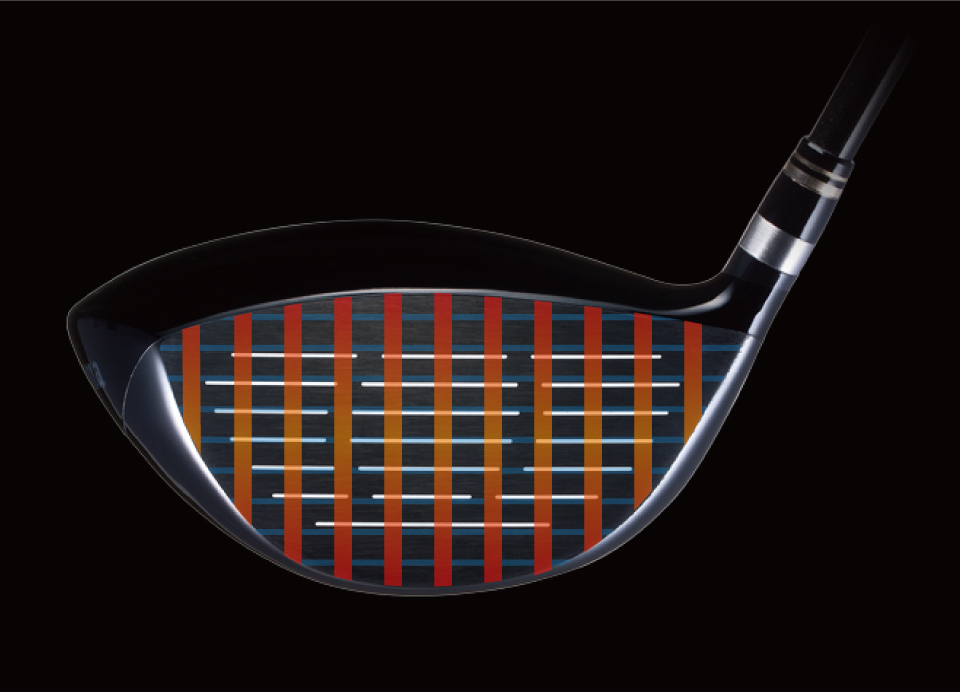 Ryoma has developed high-strength titanium with extremely high vertical rigidity and used it for the driver face. (Rigidity/Vertical : YM140GPa, Horizontal : YM100GPa) By enabling a plate thickness of 1.6 mm in the thin part of the face, an amazing trampoline effect has been realized.




This shaft enables to reproduce center hits on clubface and therefore, form sharp and strong trajectory. Regardless of the swing type, it is suitable for all users, with the advantage of refraining from slicing.
*Selection of 65S and 6S shaft : For those who tend to hit a Hook, 65S is recommended. For those who tend to hit a Slice, 6S is recommended.



Keeping all the functions of BEYOND POWER II, BEYOND POWER II LIGHT is reduced by 7g for smoother swings. In addition, the exclusive light weight grip and balance design have succeeded in reducing the total club weight by 20g. Without feeling the instability of a light weight shaft, it won't delay the club head to follow at hard swing. It is recommended for women and average golfers.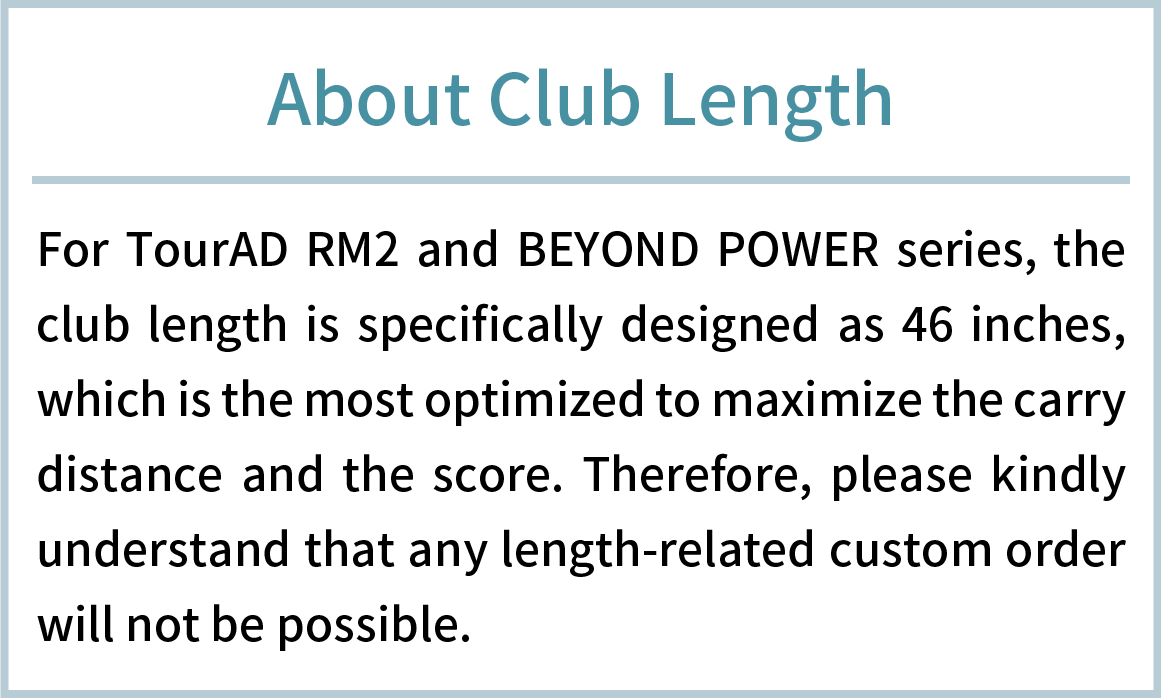 ●The smash factor of this club is 3-5 % higher compared to the most of drivers of competitors ( increased by high initial speed and wide sweet area ). ●The smash factor of this club may exceed the theoretical value of 1.50 ( in some stores, the upper limit of measuring instruments is 1.45 ). ●The COR of the face greatly exceeds the SLE rule, so it cannot be used for official competitions. ●When using the MAXIMA Ⅱ Special Tuning driver on a course, please keep the distance to the preceding party 20 yards or more than usual. ●This driver is strictly prohibited from using at head speeds above 44 m/s. ●The warranty covers repairs only when it is used at a head speed of 44 m/s or below. It does not cover repairs when it is used at a head speed of more than 44 m/s.