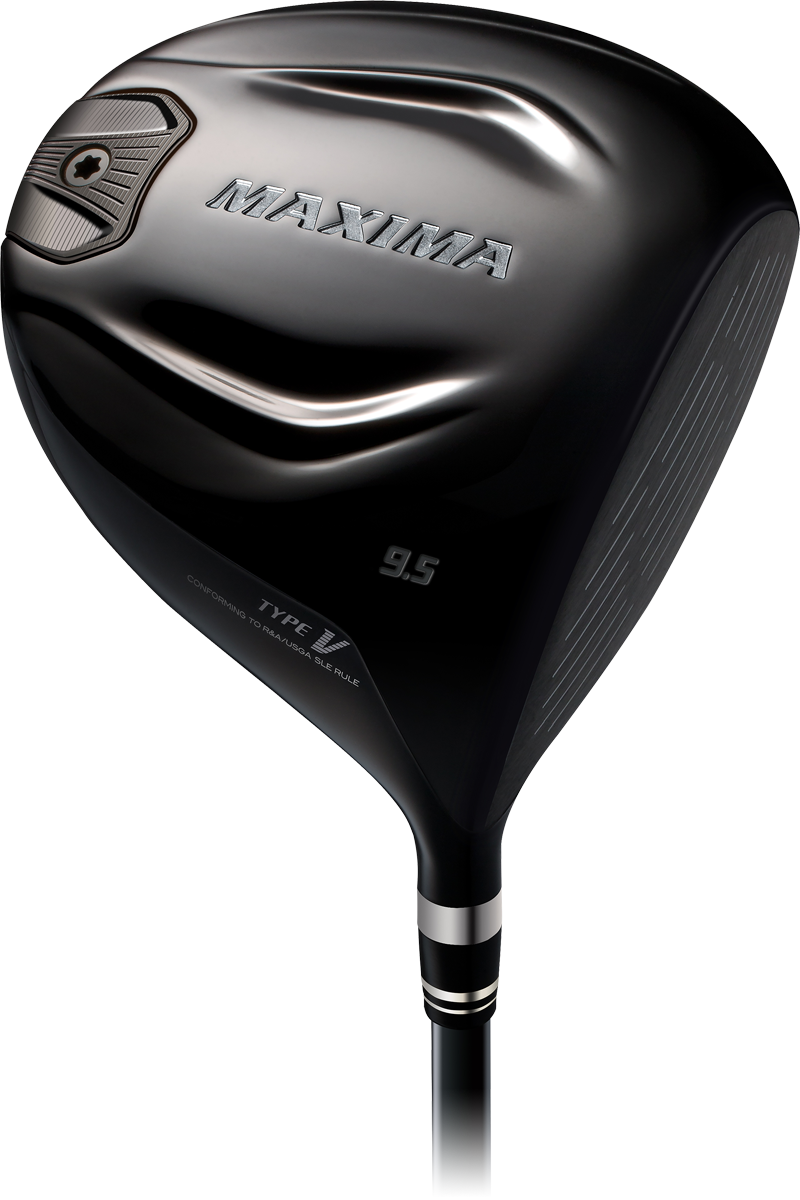 Driver
【For golfers who prefer square face angle】
Conforming to R&A and USGA rules on SLE
For aggressive driver shots
Square face
The MAXIMAⅡtype V driver has a square face angle and produces a straighter trajectory with less spins and longer roll distance. The head drives ultimate low spin balls. It allows players to hit a ball hard without worrying about hooking, and gives the players greater confidence in driver shots. The driver is for a diverse range of players, from advanced golfers to tour players.





This shaft enables to reproduce center hits on clubface and therefore, form sharp and strong trajectory. Regardless of the swing type, it is suitable for all users, with the advantage of refraining from slicing.
※Selection of 65S or 6S shaft
For those who tend to hit a Hook, 65S is recommended.
For those who tend to hit a Slice, 6S is recommended.





Maintaining the speed feel of BEYOND POWER +, the new version enables to refrain the ball from ballooning or pulling even when hitting it hard. This is a revolutionary shaft that allows the average to top amateur golfers to increase the average distance significantly and improve their score.