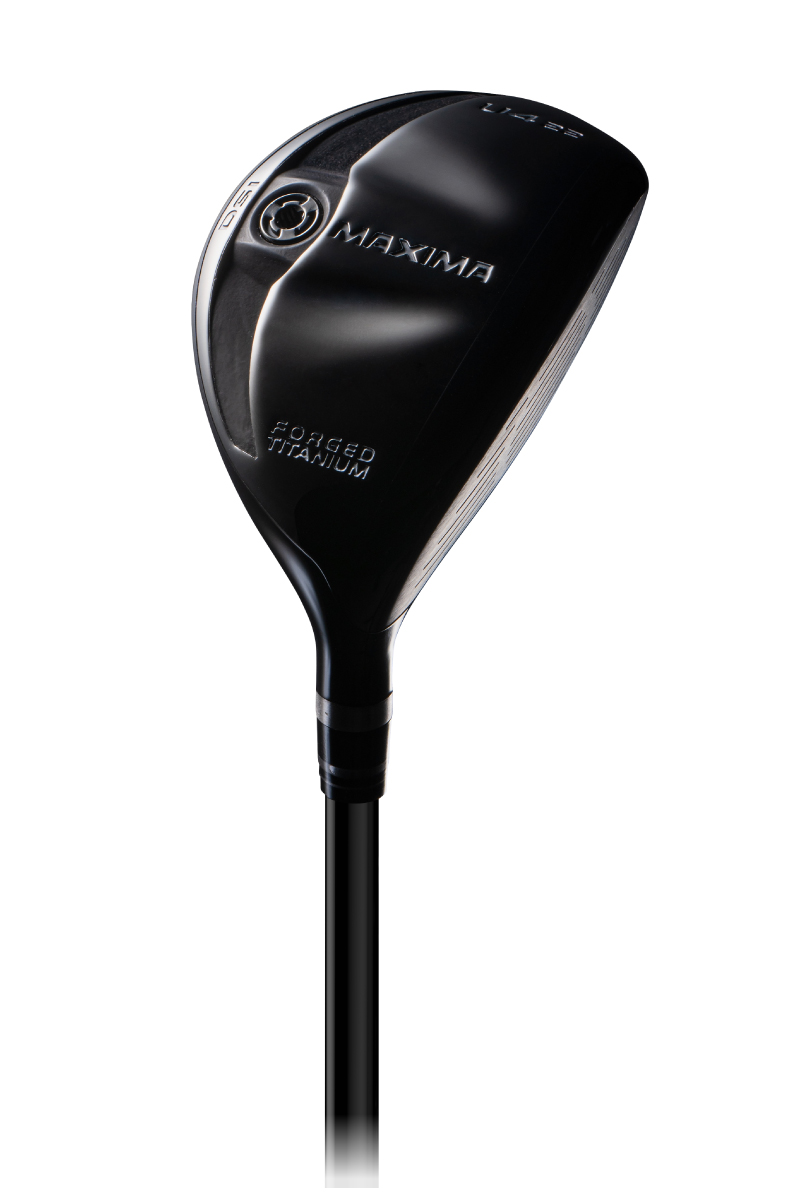 Hybrids
Conforming to R&A and USGA rules on SLE
Extremely flying distance and ultimate forgiveness
The previous model was highly evaluated by many golfers for its distance and forgiveness. After spending 8 years developing the new model, that Greatly exceeds its performance appeared "the next-generation UT". The higher initial velocity with "Forged titanium cup face" with enhanced deflection area. Get a great low spin with the 60g "Overtake weight" placed just below the hitting point. Deep impact by "Bounce body" that amplifies power by twisting back. And the gentleness of the deep CG of the "power booster" that follows from behind the head. MAXIMA U has evolved into an impossible UT by the ultimate mechanism with its own "DSI technology". Everyone who has it can feel the ultimate "flying distance and forgiveness".

Tour AD MU2|Standard specs.

This is an all-purpose shaft that is easy to timing, provides excellent support for miss-hits, and easy to hit at the core even in adverse conditions, regardless of swing type.
BEYOND POWER U2

The high-performance shaft that has been supported by many golfers since its release has undergone a full model change. 5g lighter than the previous model and further improved meet rate. This is the main model of BEYOND POWER, which increases both distance and score making.
BEYOND POWER U2 LIGHT


The club is 7g lighter for sharper swing and increased flexibility. The total club weight has been reduced by 20g with the adoption of a lightweight grip. The head does not lag behind and follows the swing even when the shaft is swung hard, without feeling unreliable as is often the case with lightweight shafts. The club is suitable for a wide range of players from average golfers to low handicap women.